Atlas
The Microcontact atlas contains recordings of Italian emigrant stories, narrated in the Italo-Romance dialects, collected both via crowdsourcing and through fieldwork.
You can find it here.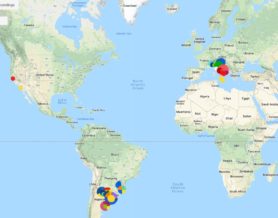 If you are a native speaker of an Italian regional language or you know someone who is, and you live in Italy, Argentina, Brazil, Canada, USA, France or Germany, you can upload a story on our atlas!
The Microcontact atlas software is Open Access: please contact Roberta if you wish to use it for your own atlas.