News

We have started our fieldwork! Please check our daily updates on the atlas, and you'll hear Italo-Romance heritage varieties in Argentina, Brazil, and Canada!
Read more

Eliciting Big Data From Small, Young, or Non-standard Languages: 10 Experimental Challenges, co-authored by Roberta D'Alessandro with Evelina Leivada and Kleanthes K. Grohmann, has just appeared. The article is in…
Read more

CGG 29 will take place on 22-24 May in Ciudad Real. Roberta D'Alessandro will participate as a keynote speakers. More information can be found here.
Read more


On February 21-23, the University of Bologna, Alma Mater Studiorum, organizes a conference on Diversity and Inclusion. Roberta D'Alessandro will give a talk on the challenges of documenting minority languages….
Read more

The FARMM initiative organizes the first Challenge, a workshop oriented at providing an answer to specific questions to a specific dataset within a relevant phenomenon. The event will be held…
Read more

Alberto Frasson will visit the University of Banja Luka (Bosnia and Herzegovina) on November 26th and 27th. He will give two lectures on Venetan in contact: "Il Talian: aspetti sociolinguistici e…
Read more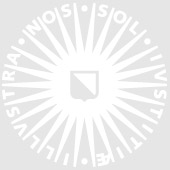 Andrés Saab (CONICET, Buenos Aires) will give the next set of Utrecht Theoretical Linguistics Lectures. His crash course will be entitled Case conflicts and A-movement: DOM, doubling and clitics in Rioplatense Spanish.    The course…
Read more

Today, Thursday 15 November, Jan Casalicchio will give a talk at the University of Konstanz with the title Acquiring a minority language in a trilingual society: the influence of German and…
Read more

The MicroContact team and the Indo-Aryan Microvariation team of the Indian Institute of Technology Dehli (IITD) will present their works on linguistic microvariation. The Symposium will take place on Monday, October 22nd,…
Read more